Science communication in digitization research
Who communicates which content, via which (digital) channels, in which role, with which goals to whom?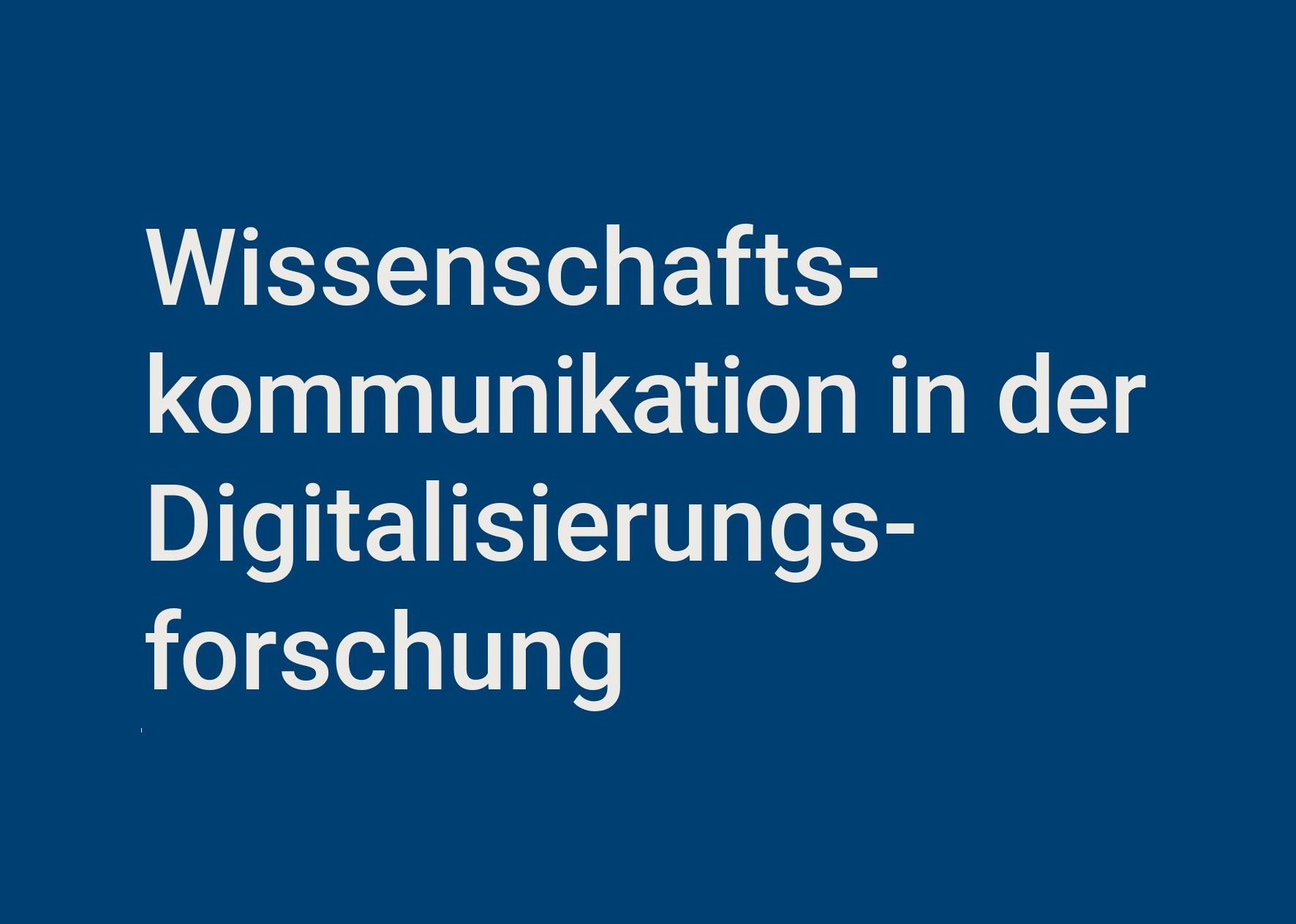 Who communicates which content, via which (digital) channels, in which role, with which goals to whom? The study explores science communication in the young, interdisciplinary and dynamic field of digitization research.
In the still young field of digitization research, science communication is particularly challenged: Digitization permeates all areas of society, exhibits high dynamics, and is strongly confronted with the need for a growing interdisciplinary orientation. These and other characteristics of the research field have direct consequences for the question of who communicates which content, via which channels, with which claim and in which role, at what speed and with what frequency to which target group.
The project aims to empirically measure the field of scholarly communication in the area of digitization research. The focus is on communication (as distinct from scholarly communication, which is directed at the scientific community) that is directed at target groups outside the scientific system and for which research institutions and scientists are responsible.
The study will ascertain at the organizational level of the research institutions which strategies, contents and instruments are used and which understanding of scholarly communication underlies the respective activities. The special features of digitization research compared to other research areas will be identified.
read more
Empirical studies that operate in the field of tension between organizational and societal goals of science communication serve as orientation for the project. So far, these have mainly taken place along professional and functional groups, disciplines and subject areas as well as the change from offline to online communication. From these studies, individual clues can be extracted for our own investigation, which will be incorporated into the construction of the survey instruments.
By means of a combination of qualitative expert interviews and the analysis of social media activities, different dimensions of science communication will be captured. Persons responsible for science communication from different research institutions will be interviewed (N = 12 – 15). The survey will take place in September and October 2020. For the same period, Twitter activities of about 100 accounts from the field of digitization research will be recorded.
The empirical orientation of the project makes it connectable to both research on science communication and the operational practice of evidence-based science communication.
"How research institutions and scientists communicate their results and work to colleagues and social groups has changed in recent years. The reasons lie in societal upheavals and new demands on science on the one hand, and digital production and dissemination tools are changing the relationship between science, society, and the public on the other."
Dr. Matthias Begenat
Project Manager
Science communication in digitization research
Project start: 15.03.2020
Participating researchers