Latest news, press releases, new publications, upcoming events and new developments.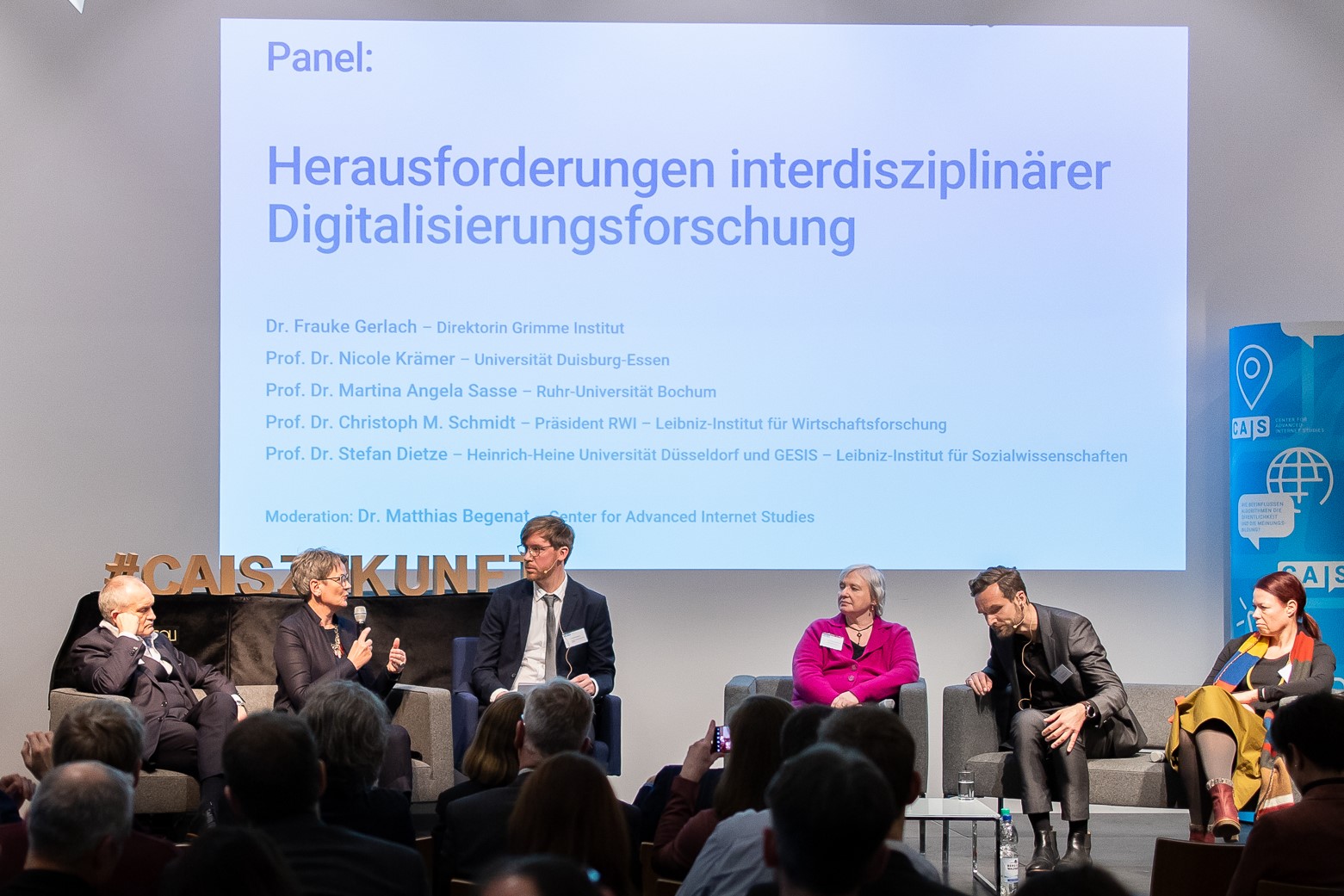 Do Algorithms Make Opinion? – Guest: Prof. Dr Cornelius Puschmann
What empirical evidence does research find for the filter bubble hypothesis? How personalised are algorithms? How do you actually research them? How should they be...
"Failed yet successful: Learning from discontinued civic tech initiatives"
As part of the CHI23 conference, Mennatullah Hendawy and Christoph Bieber are participating in the implementation of a workshop. A request for participation came from...
"Introduction to Ethics. Basic Models of Ethics"
As part of the seminar "Transparency, Ethics and the Public Sphere in (Digital) Democracy", led by Anne Goldmann at the University of Duisburg/Essen, Jana Baum...
"Ryle on voluntary actions"
From 3 to 5 November 2022, the conference "The End of Autonomy?" took place at the Bratislava International School of Liberal Arts (BISLA). On this...
Kick-Off Symposium "Studying News and Platforms"
The new research group "Digital News Dynamics" at the Weizenbaum Institute has invited Marco Wähner to present his research at the Kick-Off-Symposium on the 22nd...
Spotlight: Artificial intelligence and sustainability – What does the German population think?
Project leader Prof. Frank Marcinkowski presents new project results at the KI.Forum NRW: How is the connection between AI and sustainability perceived by the German...
"Germany one year after the Bundestag election"
In this interdisciplinary event, German and international journalists and academics will deal with the populist influence on democratic processes: be it through various forms of...
"Linking surveys and digital trace data: Insights from two studies on determinants of data sharing behaviour"
A new publication by Johannes Breuer was published in Journal of the Royal Statistical Society and is available via open access. Silber, H., Breuer, J.,...
Journal article "AI Policy in Germany"
A new peer review article was published in the dms Special Issue on "Policy Change and Stability" with the title:"Technological Change Meets Policy Field Change:...
"Privacy is dead, long live privacy!"
Privacy is a hotly debated topic in academia and society. The digitalization of our world has had enormous implications for our privacy. Some researchers and...
"The role of the information environment during the first COVID-19 wave in Germany"
A new publication with Johannes Breuer was published. "Based on a combination of survey data (from the GESIS Panel) and social media data (from Facebook/Crowdtangle)...
How combining exploratory learning with structured practice using intelligent tutoring systems fosters robust learning in the area of maths
In a new journal article, N. Rummel and her colleagues write about learning with intelligent teaching systems in the field of mathematics. Mavrikis, M., Rummel,...
"How can we stay in control in a digital world?"
Gerd Gigerenzer provides an answer to this question in his recently published non-fiction book: by saying goodbye to the illusions associated with artificial intelligence, recognising...