CAIS explores important topics of digitization research in the research incubator.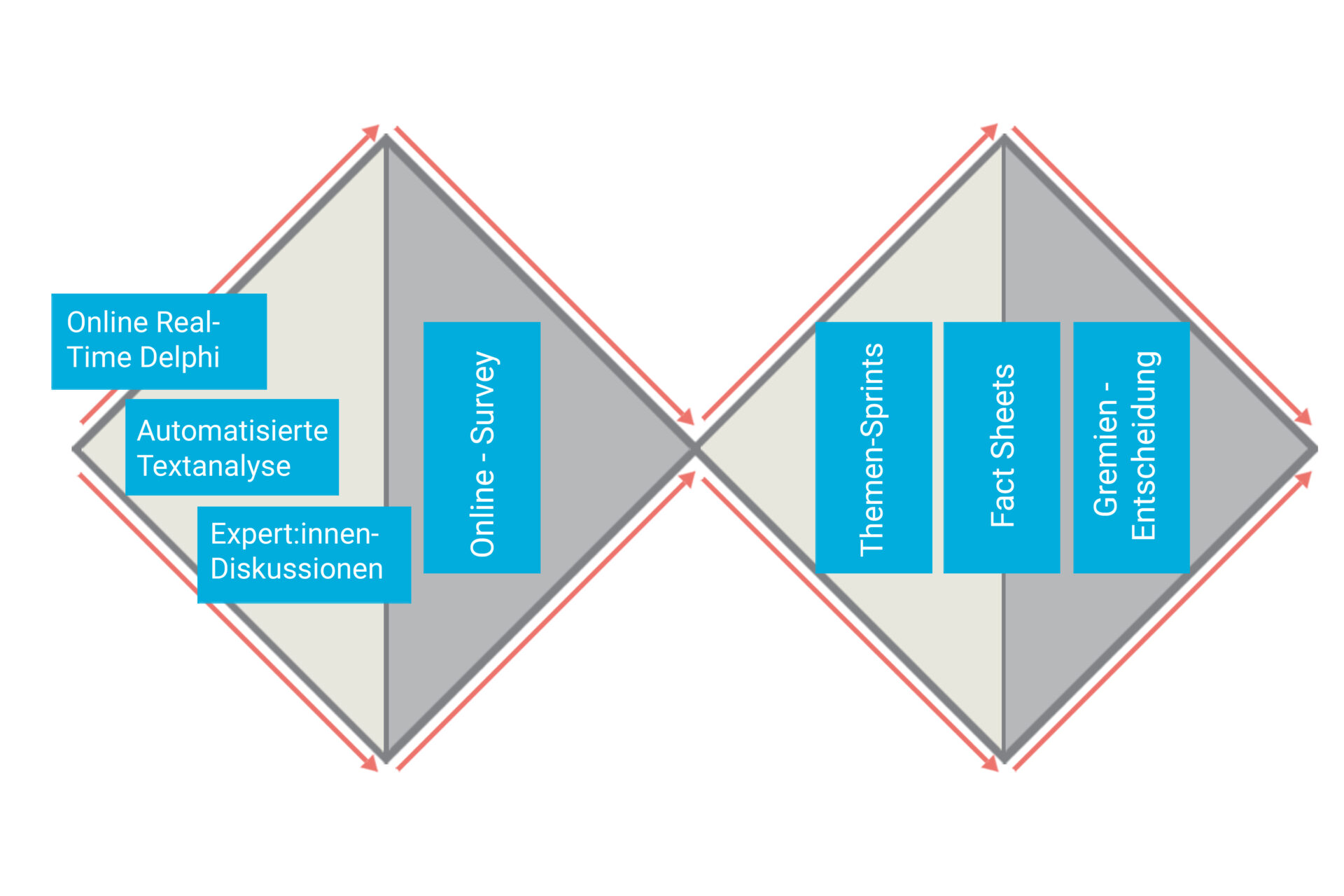 The central objective of the CAIS Research Incubator is to promote cross-disciplinary networking and interdisciplinary collaboration in an innovative framework for science and research. In a first iteration, relevant research topics for the research programs were systematically identified between 2019 and 2021, and processes were developed and tested in which the research programs are carried out.
The topic identification process is characterized by a continuous alternation between collecting and condensing findings and is oriented to the Double Diamond, a framework structure for innovation according to the UK Design Council. An elementary part of this is the structured change of perspective by alternately opening and closing the process, i.e. the targeted consideration of both quantitative and qualitative aspects in an iterative and participative process.
"Even before the research begins, it is important for us to see which topics are important to people. What do experts say, but also what moves citizens in the area of digitization?"
Dr. Josephine B. Schmitt,
Scientific coordinator