Completed research projects
Get an overview of completed projects at CAIS.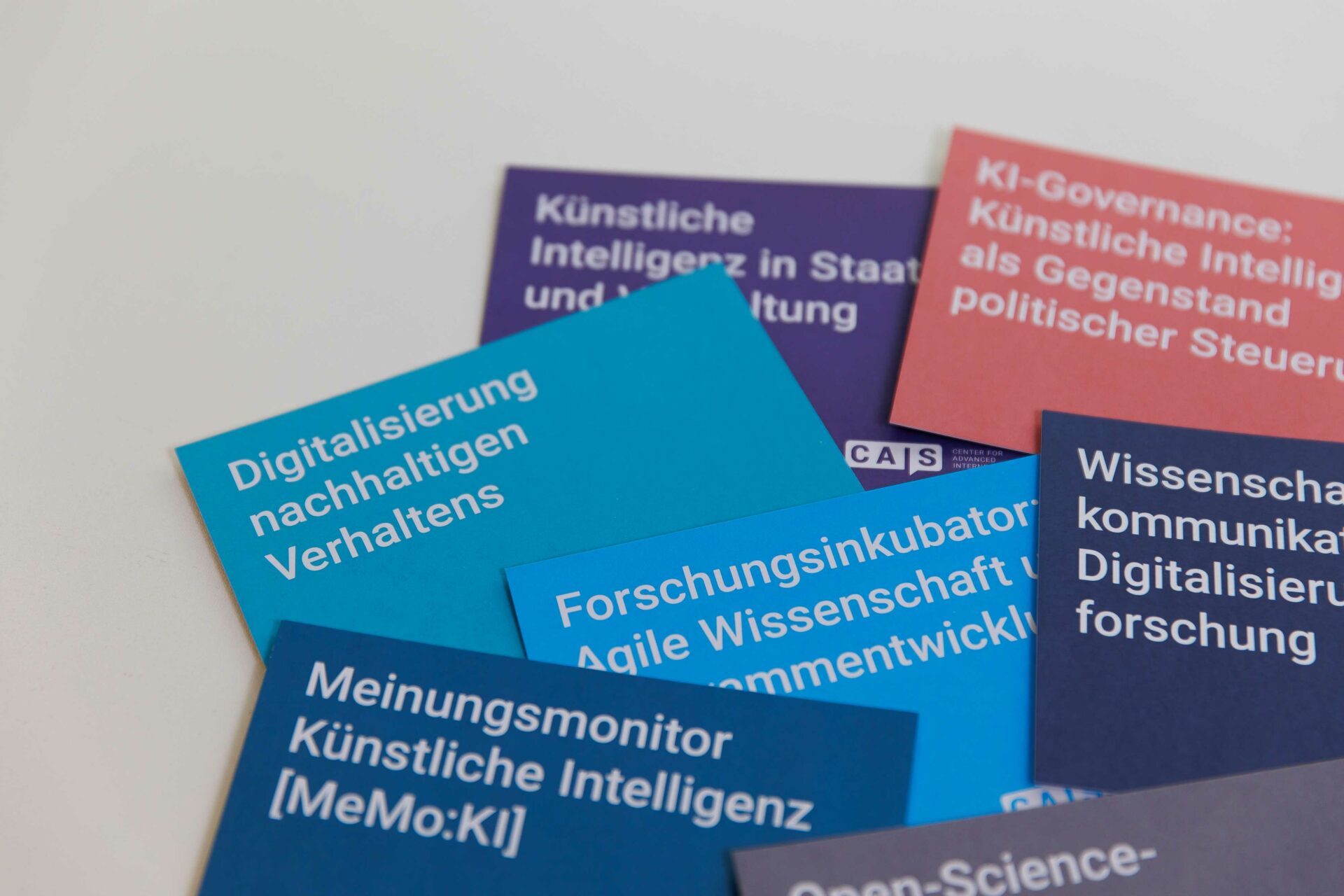 The projects investigate different aspects of the digital transformation. In the research incubator, CAIS promotes interdisciplinary collaboration among the projects and tests forms and instruments of agile science.
Research Incubator
Agile science and program development
Project start date: 01.08.2019
Participating researchers: Prof. Dr. Christoph Bieber, Dr. Josephine B. Schmitt, Dr. Matthias Begenat, Maximilian Brenker, Samuel Simon, Anne Goldmann
The diversity and dynamics of digital change also challenge science. Impulses of the "New Work" can improve cooperation, new spaces and "agile" work formats can promote the work process in research projects. The research incubator follows the idea of agile science that responds quickly to the complexity and disruptive developments in a digitalized world. At CAIS, the incubator supports exchange between projects and provides a framework for innovative collaboration in the field of digitization research.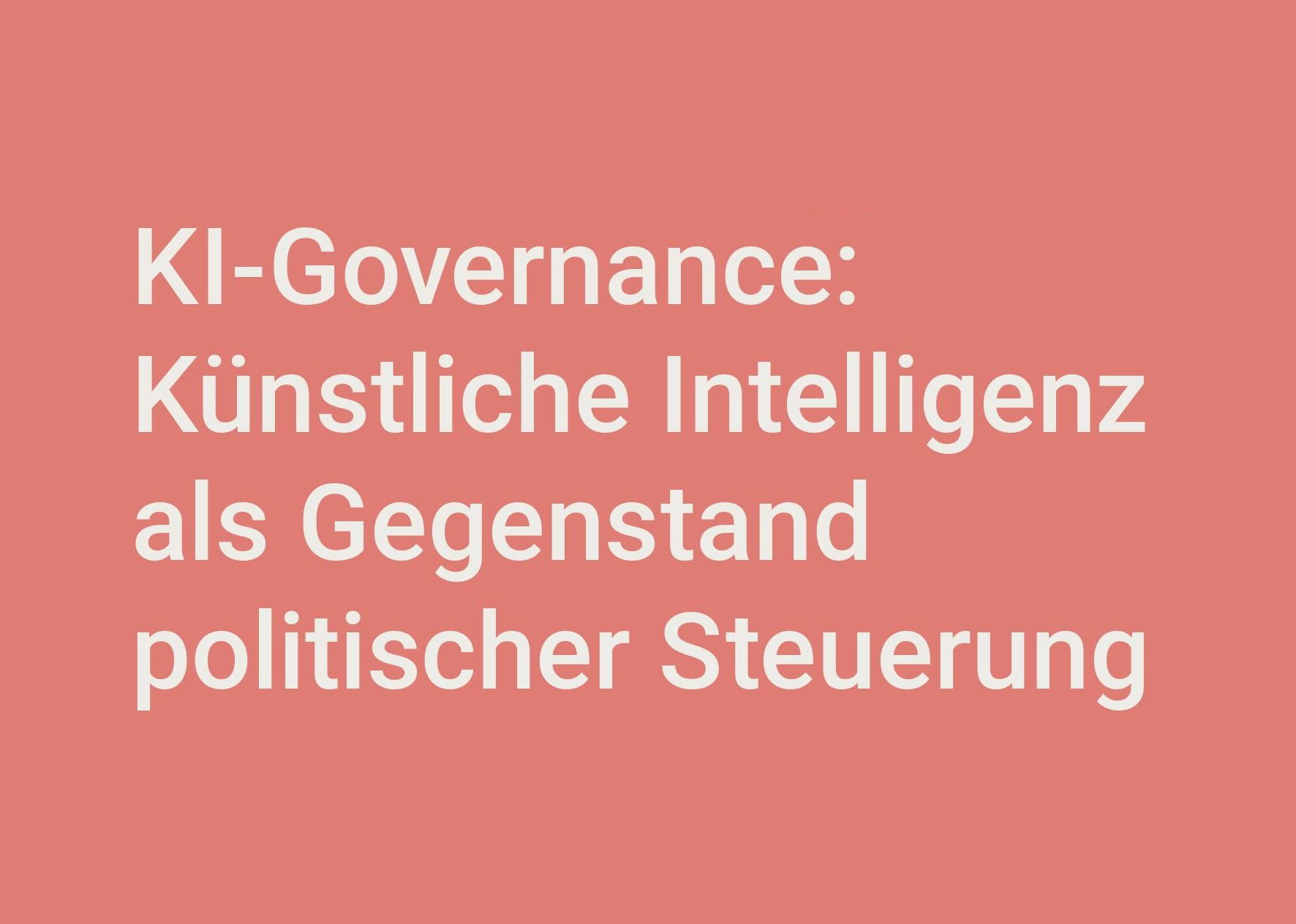 AI Governance
Artificial intelligence as a subject of political governance
Project start date: 01.01.2020
Participating researchers: Prof. Dr. Christoph Bieber, Anne Goldmann
So far, there is a lack of scientific research on the possibilities of intervention, control and governance of politics in the field of artificial intelligence (AI). Against this background, the project examines and systematizes the approaches of governmental control so far. The basis is formed by existing initiatives and expertises on federal and state level.
AI Administration
Artificial intelligence in government and administration
Project start date: 01.01.2020
Participating researchers: Prof. Dr. Mario Martini, Dr. Hannah Ruschemeier
As a rule, one does not associate "the administration" with any particular innovative power. However, digital technologies may be able to leverage unrecognized potential. Automated systems and AI seem predestined to take over standardized bureaucratic procedures and decision-making processes. The project focuses on the opportunities and challenges associated with AI in administration and develops regulatory and safeguard mechanisms.
Sustainability
Digitization of sustainable behavior
Project start: 01.01.2020
Participating researchers: Dr. Mark A. Andor, Prof. Dr. Lorenz Götte, Prof. Dr. Michael K. Price, Prof. Dr. Dr. h.c. Christoph M. Schmidt, Lukas Tomberg
The project investigates the potential for resource conservation that arises from detailed measurement of energy and water consumption during showering using smart meters. Interventions will be used to test how smart meter data can be used to motivate behavioral change. A welfare analysis will also consider psychological cost and benefit factors of smart meter applications for the first time.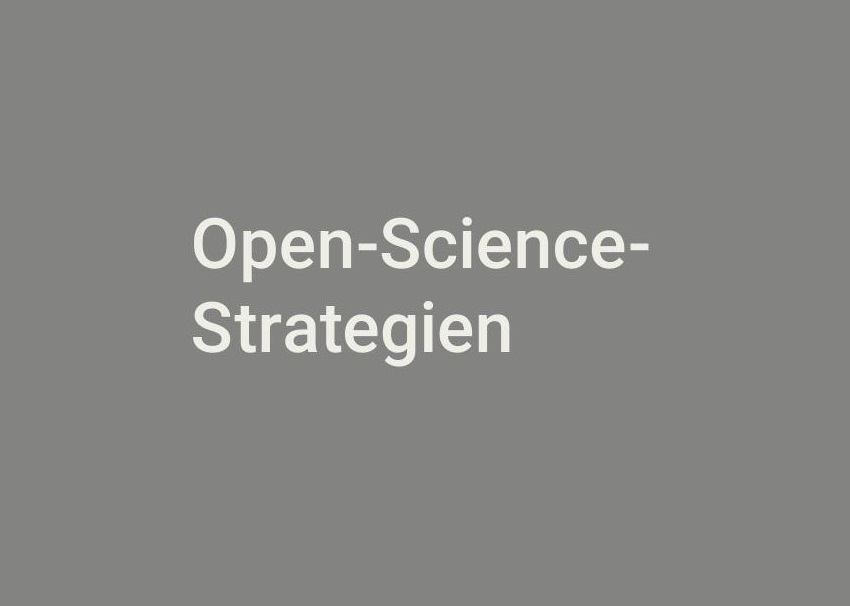 Open Science
New Relationships between Researchers and Researched? On the self-image of target groups of data analytics
Project start date: 01.04.2020
Participating researchers: Dr. Katharina E. Kinder-Kurlanda
In research, new data sources (digital data traces) and methods (machine learning) are often used. In contrast to other surveys, the researched persons usually do not know that they and their data will become the object of research. Open science concepts, on the other hand, try to make research more transparent, comprehensible and participatory. The project addresses precisely this area of tension.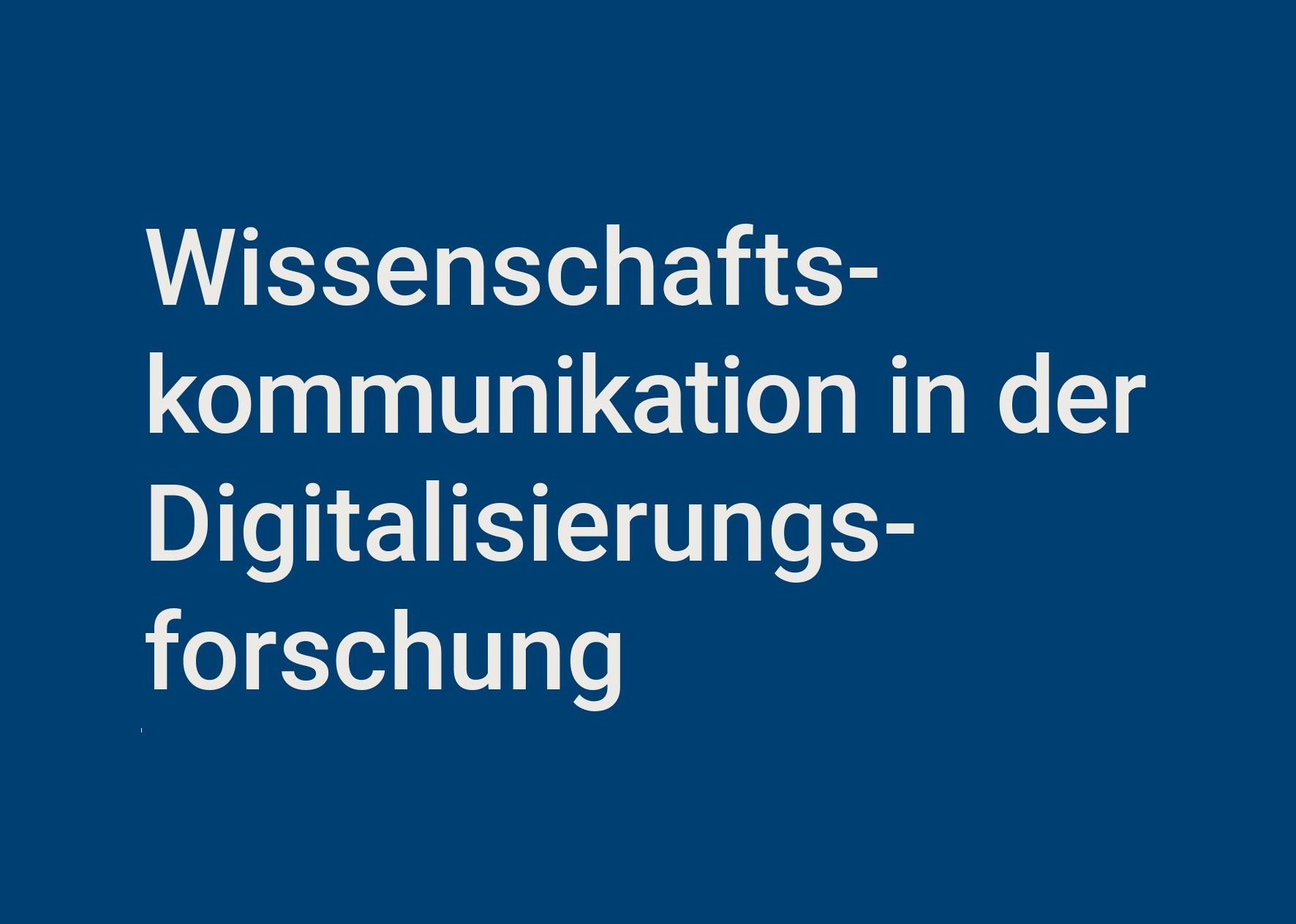 Science Communication
Science communication in digitization research
Project start: 15.03.2020
Participating researchers: Dr. Matthias Begenat, Laura Kill, Kevin Bremken
Who communicates which content, via which (digital) channels, in which role, with which goals to whom? The study explores science communication in the young, interdisciplinary and dynamic field of digitization research.